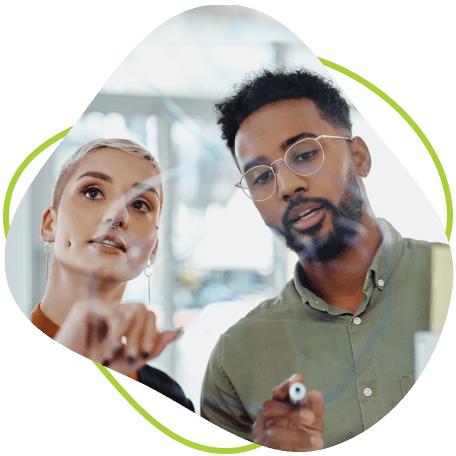 Sales Teams +
HelloSells = Growth
.
---

Spending time on unqualified leads?

Whether you use BANT, CHAMP or another technique, HelloSells qualifies your leads according to your criteria.

---

Worried about rising CPAs?

Our professional agents are available 24/7/365 to speak to every lead in real-time.

---

Want to increase your conversion rate?

Let us nurture your prospects so your sales stars can do what they do best - convert!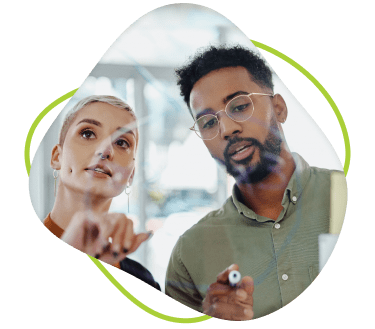 Level up your sales process
.
HelloSells works with growing sales & marketing teams - creating real connections through people-powered lead qualification solutions. People buy from people.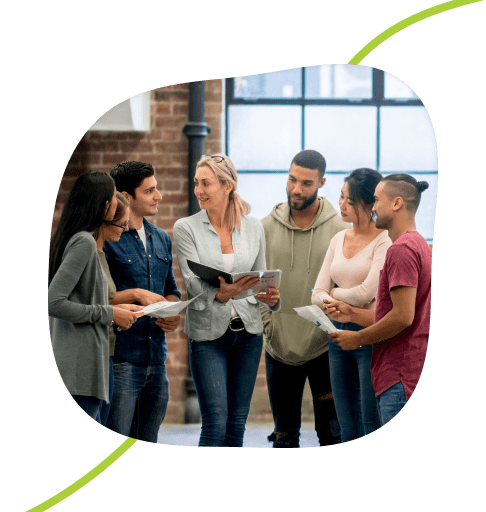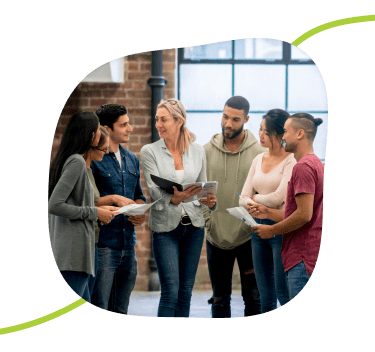 HelloSells is your missing link between
Marketing and Sales
.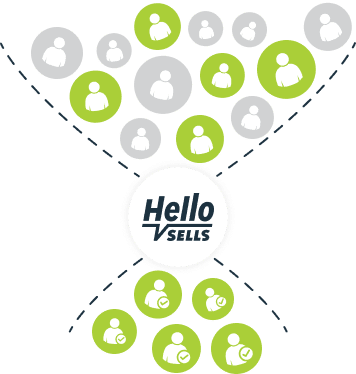 1

Marketing

Driving new leads to your business.

---

2

HelloSells

2

Capturing and qualifying
your leads 24/7.

---

3

Sales

Converting qualified leads
into customers.
How it works
.
HelloSells is your sales pipeline partner - from start to finish.
Quick live chat response

Web visitor asks a question - we answer their live chat.

Qualify your leads

Lead submits a webform - we call them back in real-time.

Lead response

Prospect calls your sales line - we answer and qualify them quickly.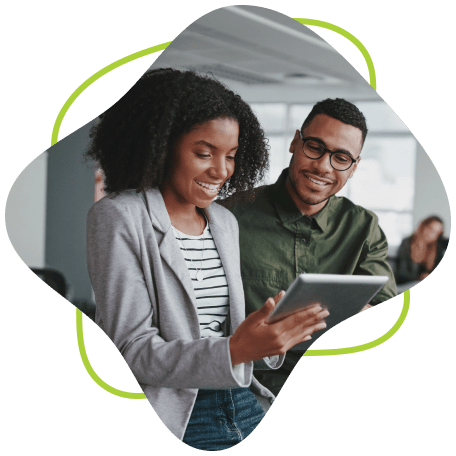 Why qualify your leads?
Slow lead response times cost you sales and revenue. It all adds up.
79%

of marketing leads never convert into sales due to a lack of lead nurturing.

Source : Gleanster Research

75%

of leads aren't legitimate and shouldn't be passed to your sales team.

Source : MarketingSherpa

73%

of B2B buyers want a personalized, B2C-like customer experience.

Source : Accenture
Your all-in-one tech solution
.
Mobile app

Your office on the go. Stay in control and connect with leads and customers.

Live chat

Turn web visitors into warm leads. Our
agents engage and connect with your
prospects.

Calendar

Appointment booking has never been
so easy. Fill your calendar slots with
qualified leads.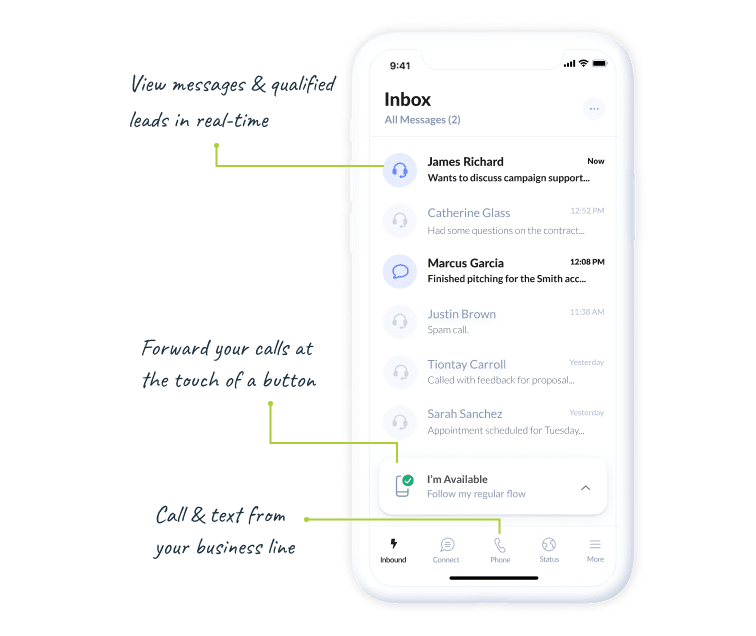 How could you sound?
What do people hear when they call you and you're busy? Enter your details for a short demo call showing exactly how we could answer your calls.
Tell us your company name so we can make the demo personalized to you.
Give us a call to hear how we could answer your calls.
Please Enter Name

Please Enter Valid Email Address

Please Enter Valid Phone Number

Please Enter Company Number

By submitting this form you agree to our privacy policy
We may email or call you to follow up. You can opt-out any time.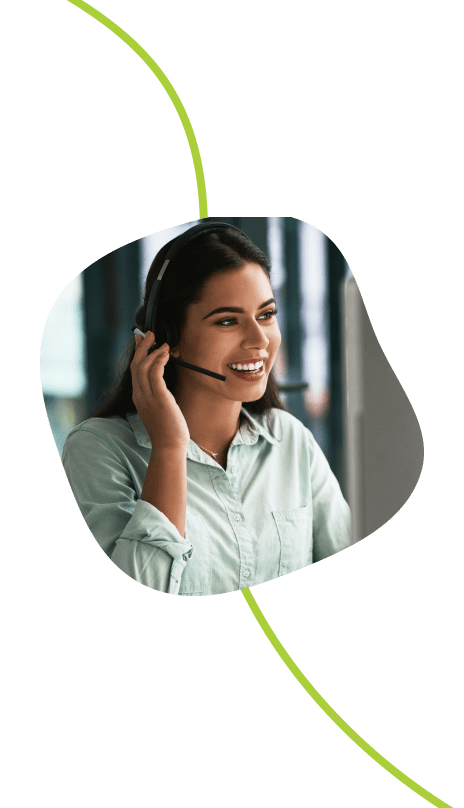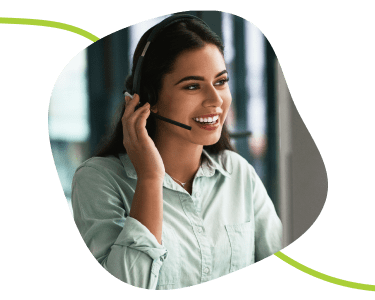 Easy and powerful integrations
.
We connect to all of the tech you already love and use.
What Our Customers Say
.
Talk about 10x-ing your company, HelloSells is worth every dime.
I feel like my company is on steroids. I run a small business, but you would never know it. We've increased sales conversions and seen a great ROI from their excellent customer service. They direct leads to me immediately - as an end result, I've already been able to book four or five clients.

Damien Johnson, CEO of Innovative Financial Capital Solutions
FAQs
.
What is lead qualification?

Lead qualification is the process of approving new leads before they speak to your sales team.

Not every lead is worth your sales team's time. A lead qualification process helps your team to sort through your incoming leads and spend time with those most likely to convert.

What services does HelloSells offer?

HelloSells provides 24/7 call answering, lead capture and lead qualification services - to help your sales team meet their targets and grow your business.

Take a look at our services and tools - all included in your monthly plan.

How quickly can I get set up with HelloSells?

You can set up in one day! Once you've chosen your plan and signed up, we can start answering your leads as soon as you begin call forwarding.

We'll also book you in for an appointment with our service team. Here, you'll get to tailor your account to make it work harder for your business.
View Plans & Pricing
.
Convert leads to customers 24/7
.
More qualified leads, more time, more conversions.
Get more with HelloSells.
Lead capture
Lead qualification
Appointment setting
CRM integration
Real-time live chat